ZipCharge Announces Strategic Partnerships with ICEE and Graphite to Develop the GoHub
ZipCharge, the portable EV charging expert, has announced strategic partnerships with ICEE Managed Services and Graphite today, bringing together three innovative British businesses to develop the mechanical and electrical systems for the GoHub, the world's first portable charging infrastructure for shared, public use.
The GoHub hosts multiple ZipCharge Go EV power banks to address convenient, flexible, and low-cost energy. It is a secure way of housing, recharging, and providing the ZipCharge Go to access a portable power bank at the lowest cost.
The GoHub is modular and flexible in size, suitable for many locations, including on-street, in car parks, at work and in private environments. It will form part of the global roll-out of the ZipCharge energy point network, with the ambition to deploy 100,000 GoHubs worldwide by 2030.
ICEE Managed Services and Graphite are key strategic partners in developing, producing, and bringing the GoHub to market. Both companies have over eight years of world-class engineering, manufacturing and installation of public infrastructure, including the Brompton Bike Hire docks at sixty locations across the UK.
Jonathan Carrier, ZipCharge co-founder "We are delighted to have found two strategic partners in ICEE and Graphite. We will deliver the GoHub, a revolution in public charging provision, providing a community-based solution that can be installed anywhere, at a much lower cost and a much faster rate, while enabling parking space to be a charging spot. The ability to roll out Electric Vehicle charging infrastructure at speed is essential to allow national and local governments to deploy it faster to support mass EV adoption. EV owners will now purchase the Go outright on a subscription or rent one through the GoHub. The GoHub is the world's first portable EV charging infrastructure for shared, public use."
Working together with ZipCharge, ICEE and Graphite undertook a three-month concept study to evaluate the design, technical, operational and installation challenges of the early GoHub concept. Using lessons learnt from other projects, the team could accelerate their understanding of the technical challenges associated with mechanical design and electrical systems.
From the start of 2022, ICEE undertook detailed engineering design work on a range of GoHub configurations, focused on delivering a modular solution that could maximise the number of Go power banks available in the smallest possible footprint – to reduce material cost, simplify manufacturing, while also making it easier to transport and install.
ICEE has developed bespoke metal enclosures for street and road furniture applications. They offer a complete engineering and manufacturing service to create custom cabinets using lean methodology, advanced design techniques, and production technologies, reducing time to market and cost.
ICEE also provides rapid prototyping capabilities, including sophisticated CAD 3D Solid Modelling, the latest CNC Fibre Laser, Waterjet Cutting and Brake Press Machines.
Graphite has worked with Vodafone and Brompton bike hire, developing the electronics and software to operate and manage the employment of Brompton's unique folding bicycle lockers.
Graphite designed bespoke Linux based controllers and modems with ultra-low power consumption to reflect the fact that most Brompton docks run off solar power.
Paul Harris, Managing Director, ICEE Managed Services "We welcome the opportunity to work with ZipCharge to take the Go Hub product from its original concept into the pre-production design stage of its development. Our modern manufacturing facilities will provide a total Turn-Key Support Solution with ZipCharge in delivering the Go Hub product  to market."
As well as the controller, Graphite developed the system for identifying in which port and bay each bike are located throughout the UK, which is how the ZipCharge Go power banks will be monitored inside the GoHub.
Cory Carver-Greenside, Director, Graphite Ltd "Graphite are delighted to be working with ZipCharge on such an original product. We pride ourselves on being a technical solution provider to the likes of Vodafone and BT whilst developing new and innovative remote monitoring and control solutions."
UP IN NEWS
---
For all the latest automotive news, reports, and reviews, follow us on Twitter, like us on Facebook, subscribe to our YouTube page, and follow us on Instagram, which is updated daily.
---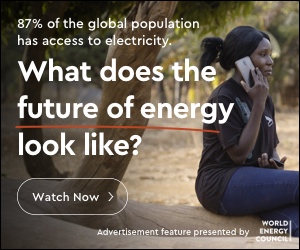 Stay Ahead of the Curve
Unlock the World's Leading Source of Automotive News and Analysis.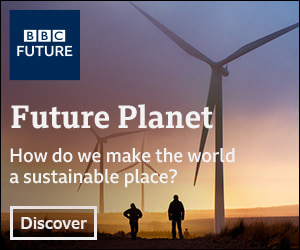 Autoscommunity.com provides innovative marketing and advertising solutions to support an advertiser's specific campaign objectives. Customised programs leverage the best of Autoscommunity.com. Contact our sales team today and see what our team can do for your custom advertising solutions.

Please include a contact number if you are willing to speak to our sales team. You can also get in touch in the following ways:
WhatsApp: 

+971 54 453 94 67
Think Your Friends Would Be Interested? Share This