Best Pickup Truck Vehicles Available in 2022
Are you looking to purchase a new pickup truck this year, but don't know where to start? Here are the best pickup truck vehicles available in 2022.
If you're into pickup trucks, chances are you are really infatuated with these vehicles. And why not? A pickup truck is an American staple that offers you so many benefits.
They're great as daily drivers, they're perfect for being a work car, and they allow more storage for fun activities like camping and hunting. If you're hoping to purchase one of these iconic automobiles, check out this list of the best pickup truck vehicles available in 2022.
GMC Sierra Denali Ultimate
Put bluntly, GMC makes excellent trucks. J.D Power awards various GMC trucks for their dependability and power yearly. They're versatile vehicles that can tow almost any object. The Sierra Denali Ultimate model is the cream of the crop in GMC's fleet. It's a truly powerful truck with a luxurious spin. The interior is comfortable with high-quality seating, technology, and a quiet cabin.
Performance-wise, you couldn't ask more from a pickup—it tows up to 8,900 pounds and can handle a payload of 1,720 pounds. Its horsepower ranges from 277 to 420, depending on engine additions and upgrade. Plus, it gets an impressive 22 to 26 miles per gallon, which is high for a truck of this size.
Jeep Gladiator
Who doesn't love a Jeep? For decades, this American staple has produced iconic cars at reasonable prices. The Jeep Gladiator is one of the only off-roading pickup trucks available on the market, and many brand loyalists swoon over the vehicle. It shares a similar design to the ever-popular Wrangler and maintains the droptop and door-removal capabilities.
This is a luxury Jeep model, so you can expect superior interior design, amenities, safety features, HUDs, and technology. It comes with either a 3.0 L V6 diesel or 3.6 L V6 engine. The Gladiator is capable of towing 4,000-4,500 pounds and gets 22-28 miles per gallon. As a luxury pickup priced from just $36,085-$48,025 (depending on edition), the Jeep Gladiator is worth considering for your next car.
Ford F-150 Lightning
Electric cars are here to stay, and pickup trucks are finally joining the future. Many automobile manufacturers are implementing hybrid and fully-electric technology into traditionally gas-guzzling vehicles. The Ford F-150 Lightning is perhaps the most exciting pickup truck entering the market for 2022.
Its battery gets you 230 miles of distance and charges in just 14 hours. Don't think an electric engine limits the F-150's performance potential—this car can tow 7,700 pounds and reaches up to 426 horsepower. Plus, its base model is reasonably priced at $39,974.
While these are the best pickup truck vehicles available in 2022, other brands have also created amazing options. Ultimately, as gear heads, we hope that manufacturers improve their automobiles each and every year.
---
For all the latest automotive news, reports, and reviews, follow us on Twitter, like us on Facebook, subscribe to our YouTube page, and follow us on Instagram, updated daily.
---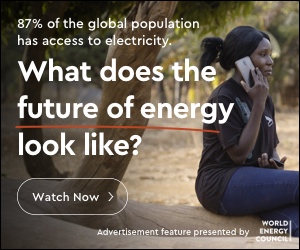 Stay Ahead of the Curve
Unlock the World's Leading Source of Automotive News and Analysis.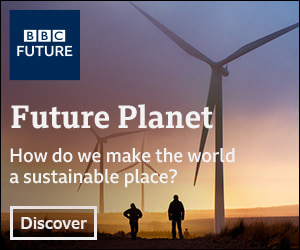 Autoscommunity.com provides innovative marketing and advertising solutions to support an advertiser's specific campaign objectives. Customised programs leverage the best of Autoscommunity.com. Contact our sales team today and see what our team can do for your custom advertising solutions.

Please include a contact number if you are willing to speak to our sales team. You can also get in touch in the following ways:
WhatsApp:

+971 54 453 94 67
Think Your Friends Would Be Interested? Share This