Rock and Roll Classics Set to Wow the Crowds at London Concours
The London Concours, presented by Breguet, has revealed the latest spectacular class from this summer's must-go-to event: Fins and Chrome. Renowned for assembling the most stunning line-up of classic and collector machinery for 2022's Concours, the grounds of the Honourable Artillery Company will provide a backdrop for pristine examples of the gargantuan 'jukeboxes on wheels' that were everyday sights on the roads of mid-century America.
Running from the 28th to the 30th of June, the London Concours will once again unveil a brilliant array of rare cars in the heart of The City for three days of unparalleled automotive indulgence.
Among the beautiful exhibits in the Fins and Chrome class – curated and judged by Classic American magazine – and sponsored by insurance specialist Adrian Flux, will be a breath-taking turquoise 1957 Dodge Custom Royal convertible, which was brought to the UK after a previous US owner had carried out a thorough restoration.
Powered by a Super D500 325ci Hemi V8 teamed with a state-of-the-art push-button transmission, the car comes heavily loaded with period options and accessories – the most intriguing is the factory-fitted Highway Hi-Fi in-dash record player. Perfect for cruising to your favourite '50s sounds.
The HAC's immaculate lawns will host another Mopar: a 1960 Chrysler 300F convertible. The marque's 'letter car' 300s are historically considered to have established the muscle car genre – one that saw a monster, often virtually full-race engines fitted in two-door, four-seater sports coupes designed for high-performance driving on the street.
Initially introduced in 1955 with the C-300 (America's first mass-produced domestic model to boast 300bhp), the letter-car series continued well into the '60s, packing big-capacity, high-horsepower V8s.
This elegant 300F is a pristine specimen of the luxury automobile known as the 'banker's hot rod' with' triple-black paint, soft-top and interior trim.
It certainly justifies that moniker; under the hood sits a 375bhp, 413ci Golden Lion V8, which boasts a magnificent cross-ram induction system. This car is one of what is believed to be only 78 survivors from the original 248 convertibles built and the sole triple-black model in existence.
Everyone recognises the iconic 1957 Chevrolet – as immortalised in Billie Jo Spears' 1975 song Blanket on the Ground – and the black Bel Air two-door hard-top presented at the London Concours is a stunning example of this legendary automobile.
More than 1.5 million Chevy passenger cars passed into customers' hands in 1957, putting it among America's biggest sellers for that model year and crowning a successful three-year run of the 1955-57 so-called 'tri-Chevys'.
This 220bhp, 283ci V8 car was one of the first 7000 built at General Motors' Oakland, California plant, and the owner found it in Salem, Oregon, before embarking on an in-depth restoration.
Of course, in popular culture, the ultimate Fins and Chrome car is the outrageous 1959 Cadillac Eldorado Biarritz convertible, mainly when presented in pink – and a stunning example of this very machine will be the Fins and Chrome class's crowning glory.
In '59, the premier marque built just 1,320 Biarritz soft-tops, adding even more sparkling trim and luxury accoutrements to the already lavishly embellished American icon.
Other entrants in the Fins and Chrome class include further superb examples of the 'Standard of the World' Cadillacs from 1957 and 1958 and a gullwing-finned, tastefully modified 1959 Impala from GM stablemate Chevrolet.
A range-topping 1958 Park Lane convertible – one of 853 built by Ford Motor Company division Mercury – has to be believed, not least because its 'continental kit' rear-mounted spare wheel adds several feet in length to what is already a colossal automobile.
Finally, we haven't forgotten the so-called 'independent' manufacturers – the brands that bravely went it alone but didn't always stay the course.
With only 276 built, Packard's beautiful limited-edition 1956 Caribbean soft-top represented the last hurrah of that once-grand marque and ensured the company left the industry on a high note; Packard sadly went out of business just two years later.
These Fins and Chrome design classics, and their counterparts spanning decades from around the world, will be on display at the Honourable Artillery Company this summer, at the capital's ultimate automotive extravaganza. Further exciting class announcements will follow soon as we build towards the sixth edition of our unmissable event.
Andrew Evans, London Concours Director, said: "With cars from each of the American automotive industry's 'Big Three' – Ford, General Motors and Chrysler – plus an example from 'independent' Packard, encompassing a rainbow of colours and variety of body styles, this year's Fins and Chrome class represents the very best of the rock and roll era. Their style, luxury, innovation and sheer size exemplified that golden period from the mid-1950s to the early 1960s. We guarantee that the spectacular display will provide a riot of colour on the Honourable Artillery Company lawns."
He continued: "Guests to the HAC will be treated to an unprecedented array of cars, a decadent range of food and drink options and a carefully curated line-up of luxury brands and boutiques. London Concours 2022 is set to be another occasion of total automotive indulgence."
---
For all the latest automotive news, reports, and reviews, follow us on Twitter, like us on Facebook, subscribe to our YouTube page, and follow us on Instagram, updated daily.
---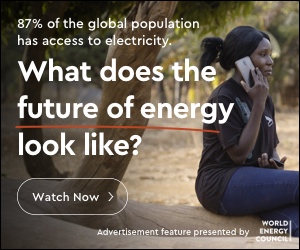 Stay Ahead of the Curve
Unlock the World's Leading Source of Automotive News and Analysis.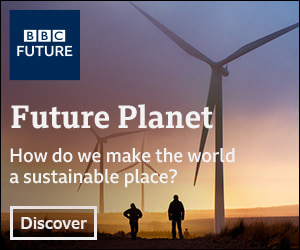 Autoscommunity.com provides innovative marketing and advertising solutions to support an advertiser's specific campaign objectives. Customised programs leverage the best of Autoscommunity.com. Contact our sales team today and see what our team can do for your custom advertising solutions.

Please include a contact number if you are willing to speak to our sales team. You can also get in touch in the following ways:
WhatsApp: 

+971 54 453 94 67
Think Your Friends Would Be Interested? Share This Story!