CNC Motorsport to Build Three Faithful Replicas of Ford Sierra RS500
The Ford Sierra is considered rather unexceptional, but then there is the Sierra RS500, a still cult car whose examples fetch much money. But wait: there's more because behind it is the RS500 racing car that dominated the British Touring Car Championship in the 1980s, winning 40 races.
Nine of those victories were achieved with Andy Rouse at the wheel. Not only is he a four-time BTCC champion, but his race car preparation company, Andy Rouse Engineering (ARE), also built the vehicles.
Alan Strachan, a former employee of ARE, is now the owner of CNC Motorsport AWS and recently announced that, with Rouse's blessing, he intends to build three successor models of the RS500 to the exact specifications of the Group A cars of the time.
Many of the original RS500 race cars were built in small workshops. So it is perhaps appropriate that the three successor models are being created in an unnamed industrial facility in Gloucestershire. Inside we are greeted by a customer's immaculate RS500 road car, next to which is the Sierra Sapphire Cosworth driven by Sabine Schmitz in Group N racing in Germany.
Further inside are a Rover SD1, a Jaguar E-Type and one of the rarest Rover, one of only two factory P6 race cars. But we are not here for those, at least not this time.
Next to two restored Merkur XR4Ti, upstairs is the first of the three original '909' Motorsport RS500 bodyshells that will form the basis for the cars, built to the same Group A regulations at the time, to be used for historic racing.
"We started with the idea that it might be fun to build some successor models," says Strachan. "Andy went along with it, which is surprising because he does not understand why people still hold him in such high regard. For him, it was just his job, and his job was to build cars and race."
Now it's Strachan's job to carry on that legacy. Production of the ARE 001/22 begins this month and will take about six months to complete. Although Strachan owns all the original regulations and technical specifications, he has rebuilt many of the components over the years.
His workshop has full CNC milling facilities that allow him to make everything from brake callipers to a complete front suspension kit. This is useful because he says there are no original parts globally, and none of the foremost suppliers exists.
The first task is to prepare the bodywork, including the welds and fitting the roll cage. Strachan says he currently has about 30% of the parts needed, including a brand new 575hp Cosworth YB engine that has just been delivered to the workshop.
The engines are made by race engine specialist Harvey Gibbs, while Bara Motor Sport produces the five-speed gearboxes and differentials. Other components that had to be outsourced are the instrument cluster and the electronic control unit.
Although each car is built to the exact specifications of the time, there are a few areas of interpretation. These include the roll cage, for which Strachan has the certification to meet historical racing rules, and the famous rear spoiler and bumpers.
The originals were plastic, but they were impossible to find. Instead, he has new ones made from fibreglass-reinforced plastic and is sure that even the purists will agree.
They should be because he is a purist. He told us that while he could build a singing and dancing car in an original shell, it would not be allowed to compete against an actual historical vehicle.
"If you want to drive a Group A touring car, drive a Group A touring car, not something that is not one," he roars. He has a passion for historic cars, that's clear, but what about the provenance of the successor model?
"Every successor model will write its history but will still be part of the history of the RS500," he says.
And what does Rouse make of it all? "The RS500 was our most successful race car," says Rouse. "It was the most iconic car, the greatest car to drive. It was a perfect business for us. We probably built 30 cars and over 100 engines within two or three years. So it was a great time. I am delighted that Alan will produce these cards because it's generating new interest. I am amazed that people still remember me and what I did after this time."
Rouse may be modest, but anyone who spends £185,000 on one of the continuation models will get a genuine Andy Rouse Engineering Group A Ford Sierra RS500 Cosworth, a car for which the word 'modest' will never be appropriate.
Andy Rouse is regarded by many as the best BTCC driver of all time. He boasts four BTCC titles, 60 championship race wins and two victories at the Willhire 24 Hours. He has also raced at Le Mans three times.
His career began in Formula Ford in the 1960s, and he moved to saloon car racing in the 1970s. He won the Ford Escort Mexico series and then competed in the British Saloon Car Championship with Broadspeed, winning the overall title in 1975.
In 1981 he set up his own engineering company for racing cars and won the BTCC in 1983 and 1984. He became famous for a Rover SD1 that finished ahead of the Rover works team. In the same year, he was commissioned by Ford to build the Sierra Cosworth touring cars, but he won his last BTCC title in 1985 in a Ford XR4Ti.
Rouse continued to build racing cars but eventually retired from professional motorsport in 1995.
---
For all the latest automotive news, reports, and reviews, follow us on Twitter, like us on Facebook, subscribe to our YouTube page, and follow us on Instagram, updated daily.
---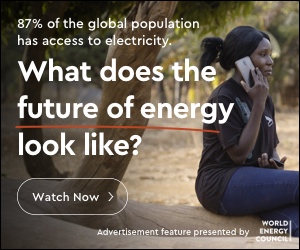 Stay Ahead of the Curve
Unlock the World's Leading Source of Automotive News and Analysis.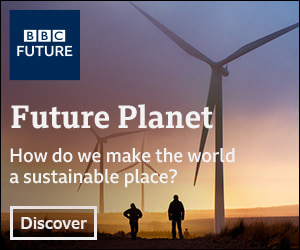 Autoscommunity.com provides innovative marketing and advertising solutions to support an advertiser's specific campaign objectives. Customised programs leverage the best of Autoscommunity.com. Contact our sales team today and see what our team can do for your custom advertising solutions.

Please include a contact number if you are willing to speak to our sales team. You can also get in touch in the following ways:
WhatsApp: 

+971 54 453 94 67
Think Your Friends Would Be Interested? Share This Story!