M Glory Lays the Foundation Stone for the First Electric Vehicle Manufacturing Facility in the UAE
M Glory Group laid the foundation stone for the United Arab Emirate's first industrial facility to manufacture electric vehicles (EV) at Dubai Industrial City, one of the largest industrial hubs in the region, and worth an investment of AED1.5 billion.
The factory's official opening on 28 March was presided over by His Excellency Omar Suwaina Al Suwaidi, Undersecretary at MoIAT, Dr Magda Al-Azazi, Chairman of the Board of Directors of M Glory Holding Group, and Saud Abu Al-Shawareb, Managing Dubai Director of Industrial City.
With advanced capabilities, the sustainable industrial facility will be the UAE's first plant of its kind and is expected to produce 55,000 cars per year to meet a rising demand for green mobility to reduce global carbon emissions.
M Glory Holding aims to benefit from the Fourth Industrial Revolution and sustainability by employing future technologies and robotics to manufacture EVs. The corporation's new facility will be an extension of its portfolio, which includes robotics engineering and artificial intelligence and sustainable real estate.
The new factory at Dubai Industrial City will create more than 1,000 jobs and is built on a total land area of 1 million sqft to accommodate future expansion plans. The electric cars will be exported to the wider GCC region, Egypt, Tanzania, Senegal, Mali and Kenya.
Dubai Industrial City, part of TECOM Group, is one of the most prominent industrial and logistics hubs, with more than 280 factories and 750 business partners across several strategic sectors. It is a significant contributor to achieving several national strategies, including the "Operations 300 billion".
Dubai Industrial City and The Ministry of Industry and Advanced Technology (MoIAT) recently signed a deal designed to enhance the UAE's industrial sector further while facilitating decarbonisation efforts.
The Memorandum of Understanding was focused on three core elements, including enabling the UAE's Industry 4.0 program, attracting foreign investors as part of the "Make It In The Emirates" campaign, and facilitating decarbonisation across the industrial sector.
The partnership's objectives align with the UAE's industrial strategy, which aims to develop the nation's industrial sector and raise its contribution to the GDP.
At the event, M Glory unveiled their first fully electric car called the "Al Damani" DMV300. With two different models built using European specifications, the vehicle has a battery capacity of 52.7 kWh and can cover more than 405km on a single charge.
His Excellency Omar Al-Suwaidi, Undersecretary of the Ministry of Industry and Advanced Technology, said: "The ministry, in coordination with partners from the UAE's industrial sector, is implementing a package of projects and initiatives under the UAE's national industrial strategy. These projects aim to make vital sectors in the UAE, including the industrial and technological sectors, even more, attractive to investors. They will also help industries of the future develop new competitive advantages and consolidate the position of the UAE as a hub for global companies, investments and talents."
The UAE is gearing up sustainability efforts under the Road to Net Zero Strategy. Transportation is one of the leading producers of greenhouse gases globally. The shift to public and private electric transport is quickly gaining momentum, with consumer spending on EVs reaching US$120 billion in 2020, according to the International Energy Agency.
Even local initiatives such as the Roads and Transport Authority's (RTA) goal to make public transport emission-free by 2050 demonstrate a shifting toward environmentally-friendly transportation.
Covering more than 550 million sq. ft., Dubai Industrial City is designed around a world-class master plan that divides the massive business district into strategic sector-focused zones. It catalyses the growth and expansion of the industrial sector in the UAE. It is committed to enabling renewable energy and sustainability projects in line with Operation 300bn and the UAE Road to Net Zero by 2050.
---
For all the latest automotive news, reports, and reviews, follow us on Twitter, like us on Facebook, subscribe to our YouTube page, and follow us on Instagram, updated daily.
---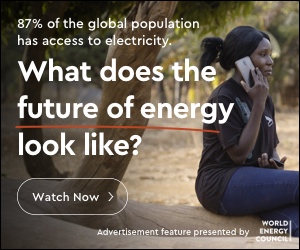 Stay Ahead of the Curve
Unlock the World's Leading Source of Automotive News and Analysis.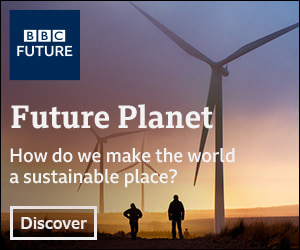 Autoscommunity.com provides innovative marketing and advertising solutions to support an advertiser's specific campaign objectives. Customised programs leverage the best of Autoscommunity.com. Contact our sales team today and see what our team can do for your custom advertising solutions.

Please include a contact number if you are willing to speak to our sales team. You can also get in touch in the following ways:
WhatsApp:

+971 54 453 94 67
Think Your Friends Would Be Interested? Share This Story!