Trail concept hinted at Audi's plans for a rugged EV off-roader
Audi Could Soon Bring to Market Premium-Oriented Pick-up Truck to Rival Ford Ranger
Audi could soon launch a premium pick-up to compete with higher-end versions of the Toyota Hilux and Ford Ranger. As it turns out, such a model is being considered at the highest levels.
The shocking confirmation came from Markus Duesmann, the German brand's CEO, who said: "I can not promise that we will do one, but we are looking into it".
He spoke to reporters while he had been with the CEOs of the Audi Group's other three brands – Bentley, Lamborghini and Ducati – ahead of the group's annual report.
After Duesmann's response, Bentley CEO Adrian Hallmark jokingly added: "I would not love to have one in the Bentley portfolio."
Audi would not provide further details about a possible pick-up model. However, Duesmann said, "Actually, we will present – not too far from now – maybe something", hinting at the possibility for an imminent concept unveiling or an official confirmation of the model.
The company showed off the new Audi A6 Avant E-tron concept as part of its annual conference and will soon unwrap the third and final member of its Sphere concept family, the city-ready UrbanSphere SUV.
Still, neither seems an obvious candidate for an open-top body variant. In 2019, however, the company showed off the outlandish AI: Trail concept, a high-performance electric SUV with Level 4 autonomous functionality that could form the basis of a future production model.
One possibility at this stage is that Audi will use its relationship with parent company Volkswagen to launch its version of the upcoming second-generation Volkswagen Amarok, itself based on the Ford Ranger and part of a strategic partnership between the two companies.
The Amarok, which has been unveiled in a series of design sketches and is due to be revealed in a few months, will be built by Ford in Silvertown, South Africa, and offered with either a 2.0-litre diesel four-cylinder or a new 3.0-litre diesel V6.
However, it is also important to note that the modular electric vehicle platforms across the VW Group make the development of low volume models much more viable, as fewer resources need to be diverted from consistent revenue generators, and most technical equipment can be shared.
Audi could therefore draw on the MEB architecture or the PPE platform it is developing with Porsche – both of which are offered with all-wheel drive – to create the basis for an all-electric pick-up.
If Audi goes ahead with its plans to enter the commercial vehicle sector, it would be the first German premium manufacturer since Mercedes-Benz launched the short-lived X-Class – a luxury pick-up based on the Nissan Navara.
The X-Class was only on the market for two years and was taken out of production in sluggish sales and a broad-based cost-cutting initiative.
Lamborghini CEO Stephan Winkelmann did not participate in the pick-up discussion. Still, his company was the only one to have such a car in its catalogue – the company built 328 examples of the V12-engined LM002 off-roader between 1986 and 1993.
---
For all the latest automotive news, reports, and reviews, follow us on Twitter, like us on Facebook, subscribe to our YouTube page, and follow us on Instagram, which is updated daily.
---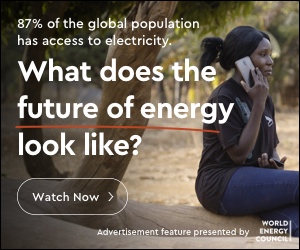 Stay Ahead of the Curve
Unlock the World's Leading Source of Automotive News and Analysis.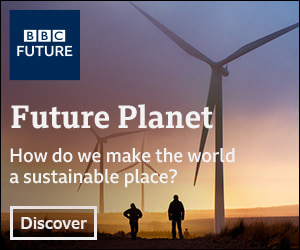 Autoscommunity.com provides innovative marketing and advertising solutions to support an advertiser's specific campaign objectives. Customised programs leverage the best of Autoscommunity.com. Contact our sales team today and see what our team can do for your custom advertising solutions.

Please include a contact number if you are willing to speak to our sales team. You can also get in touch in the following ways:
WhatsApp:

+971 54 453 94 67
Think Your Friends Would Be Interested? Share This Story!