Ever Wondered What's the Best Electric Vehicle for Load-Lugging?
Everyone expects something different from an electric car – perhaps they are waiting for the infrastructure near them to be improved ("What do we want?" "More power sockets!" "When do we want them?" "In eight to 10 months when our new cars are finally delivered!"), for some, it's the range or perhaps the number of seats. Electric cars with seven seats were strangely rare for quite a while. Need to transport much stuff? Even rarer.
Since its launch in 2016, the Tesla Model X has long been the default option. It had the advantage of being the latest toy from the US while offering enormous practicality.
In a typical running with all six seats in use, you have a good 357 litres of boot space available – not far off the 380 litres of a Volkswagen Golf. Fold-down all the rear seats and let all the other passengers walk, and you'll be hopping through a vast interior with a capacity of over 2,000 litres and a 187-litre boot that offers extra storage space.
The Model X is available as a five, six or seven-seater and each passenger has heated seats. Yes, please. Onboard is a gaming computer with ten teraflops of processing power – we do not even know what that means, but it sounds great.
There are 22 speakers in the cabin and active noise cancellation, which probably means you will not have to listen to any booming complaints in the rear. With all that angry sound system, it's impressive that there's still room for luggage in the car.
Of course, with a price tag of between $108,723 and $135,898.72, the Model X is not exactly cheap, but you do not need to worry about that at the moment because Tesla is only taking pre-orders for the car, and that will cost you $135.90 to queue up. You can worry about little things like the car's actual price later.
But wait… there's something else. It has not been on the market long as an electric car, but it's the third generation of proven success. It might not be as cool as the sexy Tesla Model X, the range of its 50 kWh battery might be significantly less, and it might be a lot slower too, but it's actually on sale and will only cost you $46,315.
Step right up and take a bow, the Citroen e-Berlingo XL. The last two letters are important because they mean an extra piece of metal in the wheelbase, two folding seats and 500 litres of space with the rear seats folded down.
With everyone in the car, the electric Berlingo only has 209 litres of space for your belongings, but if you fold down all the seats, you suddenly have 3,500 litres of space you do not know what to do with. If you shout from the front seats to the back, it's likely to echo in the interior. You could invite friends over and have a wonderful dinner dance in the back of the car, perhaps with a small live orchestra.
So do not worry, potential electric car converts – you may have strict requirements for your new wheels, but there are many options around that can carry their weight.
UP IN NEWS
---
For all the latest automotive news, reports, and reviews, follow us on Twitter, like us on Facebook, subscribe to our YouTube page, and follow us on Instagram, which is updated daily.
---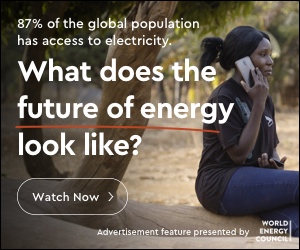 Stay Ahead of the Curve
Unlock the World's Leading Source of Automotive News and Analysis.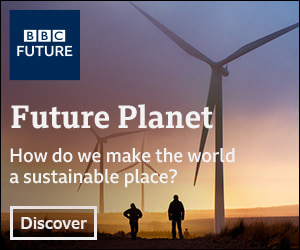 Autoscommunity.com provides innovative marketing and advertising solutions to support an advertiser's specific campaign objectives. Customized programs leverage the best of Autoscommunity.com. Contact our sales team today and see what our team can do for your custom advertising solutions.

Please include a contact number if you are willing to speak to our sales team. You can also get in touch in the following ways:
WhatsApp:

+971 54 453 94 67
Think Your Friends Would Be Interested? Share This Story!