2022 BMW iX: Electric Car Can Self Repair Minor Scratches
When it comes down to what's inside, BMW has come up with a winner. The new BMW iX is the brand's first all-electric car, and its interior sets new standards in this class.
The interior sets new standards in its class. It can transmit live images of the interior to your mobile phone to show you if you have forgotten anything, and an innovative "self-healing" surface on the bold radiator grille promises to change the way we think about minor scratches and scrapes.
BMW says the grille's polyurethane coating can self-repair minor scratches within 24 hours at room temperature or within minutes using hot air.
With a price starting at $135,900 plus on-road costs (about $146,500 drive-away), the entry-level iX costs about 10 per cent more than a comparable BMW X5 and makes the diesel seem a decade old.
There are few buttons in an interior where designers have embraced minimalism without venturing into frugality.
The curved displays across the dashboard have a thinner profile and higher resolution than most other cars, and the sleek new steering wheel has fewer controls than in the past.
You'll find sustainable materials everywhere, including carpeting made from recycled fishing lines. The electric motors feature a new design that relies less on exotic metals, and BMW promises third-world child labour wasn't used to mine its materials.
A huge glass roof with electronically controlled variable tinting will be a hit at barbecues, as will laser headlights and soft-close doors included in a $9500 upgrade package.
Those looking to maximise their experience can also opt for the $8500 Indulgence Package, which features knobs in crystal-cut glass that contrasts with the warmth of the open-pore wood.
It also features an interior camera that syncs with your phone to show if your kids have left their school bag in the back seat. It also has a ferocious Harman Kardon stereo system with 30 speakers and subwoofers in the seats that kick you in the back like unruly children.
The other major option is a $3500 comfort package with heating for the seats, steering wheel, armrest and centre console that warms you more efficiently than hot air.
The four-zone automatic climate control keeps you comfortable in an interior that is roomier than the X5's, thanks to the longer wheelbase and thinner seatbacks. The boot, however, is smaller than its petrol counterpart.
The X5 comes with the full range of BMW driver assistance systems as standard, and new software makes voice control even more user-friendly than before.
The entry-level BMW iX xDrive40 sends 240 kW and 630 Nm to all four wheels and manages the sprint to 100 km/h in 6.1 seconds. A 77 kWh battery promises a range of 425 kilometres.
For $169,900 plus road price (about $182,500 drive-away), you get the mid-size xDrive 50 with a powerful 385 kW and 765 Nm that accelerates to highway speed in 4.6 seconds. It also has a much larger battery with 112 kWh, which should allow a range of 630 kilometres.
The xDrive 40 takes 31 minutes to charge the battery from 10 to 80 per cent, which means a different range of almost 300 kilometres.
Owners benefit from free power from the Chargefox network but are penalised by a three-year warranty that does not match the five-year warranties offered by rival brands.
Loyal owners will need time to get used to the iX's driving experience. Unlike conventional petrol and diesel cars, you do not have to spend more money on a more powerful version to drive a vehicle with snappy acceleration.
The standard car's throttle response is electrifying, with instant reaction to every move of your right foot.
Braking and energy recovery are impressively smooth, as is the well-tuned traction control and torque vectoring system does a great job of putting grip on the asphalt.
The quick steering is light and feels light compared to conventional cars from the brand. The suspension does an excellent job of masking the car's 2.5-tonne mass and provides precision, courtesy of the low centre of gravity and thick, high-performance tyres. It feels firm but not uncomfortable at motorway speeds and is easy to drive around town.
2022 BMW iX Vitals
Price
Approximately $146,500 drive-away
Power
Electric motor, 240kW/630Nm
Warranty/maintenance
3 years/unlimited kilometres, $1520 for 4 years.
Safety
Seven airbags, automatic emergency braking, active cruise control, lane departure warning, blind-spot alert and rear cross-traffic alert
Thirst
19.4kWh/100km, 425km range
Replacement
Inflator kit
Charge
500 litres
UP IN NEWS
---
For all the latest automotive news, reports, and reviews, follow us on Twitter, like us on Facebook, subscribe to our YouTube page, and follow us on Instagram, which is updated daily.
---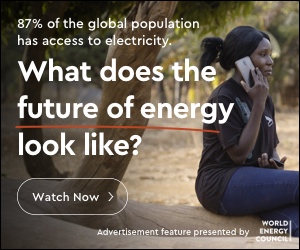 Stay Ahead of the Curve
Unlock the World's Leading Source of Automotive News and Analysis.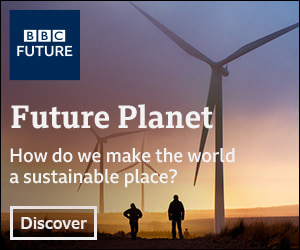 Autoscommunity.com provides innovative marketing and advertising solutions to support an advertiser's specific campaign objectives. Customized programs leverage the best of Autoscommunity.com. Contact our sales team today and see what our team can do for your custom advertising solutions.

Please include a contact number if you are willing to speak to our sales team. You can also get in touch in the following ways:
WhatsApp: 

+971 54 453 94 67
Think Your Friends Would Be Interested? Share This Story!