Gordon Murray Automotive Unveils Its Second Supercar
Gordon Murray Automotive has unveiled its second supercar. It is a "more practical" £1.4 million stablemate of the three-seat, V12-powered fan-car flagship T50 that the company revealed in August 2020.
Built on an all-new carbon aluminium monocoque chassis, the T33 is slightly longer than the T50, and its cabin is designed for two occupants. The car uses a specially adapted version of Gordon Murray Automotive's (GMA) Cosworth-developed 3.9-litre V12 engine with even more torque at low revs but a slightly lower rev limit of 11,100 rpm, compared to 12,000 rpm T50.
To maintain the T50's status as GMA's flagship, the T33 uses newly developed passive underbody aerodynamic principles to generate more downforce as speeds increase, in contrast to the T50's innovative fan system, which operates at all speeds.
The T33 weighs about 100 kg more than the T50, and its price is £1 million less than its older brother.
"If you can only have one supercar," said GMA founder and chief executive Gordon Murray, "the T33 is the one to have."
The two GMA models are also closely related in other ways. Both are about the same length as the Porsche 718 Boxster but more than 200kg lighter. Their body proportions differ considerably (the T50's screen is moved about 10 inches further forward to accommodate the centrally seated driver), but they share the carefully developed family look. Murray and his design assistant Kevin Richards are responsible for the styling of both cars, developed by a small team of modellers at CAD.
Murray used the T33 to reflect his love of 1960s exotics (particularly the Alfa Romeo 33 Stradale, Ferrari Dino 206 SP and Lamborghini Miura) and create a more graceful, less cluttered, less cluttered form than contemporary supercars.
Rather than copying his favourites, Murray has identified what he believes to be the timeless details and forms that will serve his long-term goal of preserving the beauty and relevance of GMA cars for decades to come.
[metaslider id="18255″]
"I have had the T33 in my mind for about 25 years," he said, "but until now, we have not had the opportunities to build it. "All my designs have 'T' numbers on them. For example, the T25 and T27 were city cars, the T34 was our Ox flatbed lorry, and the T37 was the TVR [Griffith] project.

"I have been planning a timeless supercar for a long time, and in the early planning, I was also thinking of a 3.3-litre engine for it, so I reserved the number 33. And now we are finally doing it."
True to the announced principle of "never more than 100", GMA will only produce 100 examples of the T33 Coupé. This summer, the prototypes will go into production, and the cars will be delivered from 2024.
Two T33 derivatives are planned, and Murray said they are likely to be a roadster and "some kind of race track-specific model" along the lines of the T50S Niki Lauda.
Although its proportions are different and it is built for two rather than three occupants, the T33 follows most of the principles of the T50 (and before that, the groundbreaking McLaren F1). It has a cleverly packaged and spacious cabin where the occupants are protected by a carbon fibre safety cell.
Many carbon fibre panels have a honeycomb core, and a light alloy frame carries the primary loads. There are three luggage compartments: one in the nose and a suitcase-like chamber in front of each rear wheel. The entire boot holds 280 litres, says Murray – "about the same as in a small hatchback".
UP IN NEWS
---
For all the latest automotive news, reports, and reviews, follow us on Twitter, like us on Facebook, subscribe to our YouTube page, and follow us on Instagram, which is updated daily.
---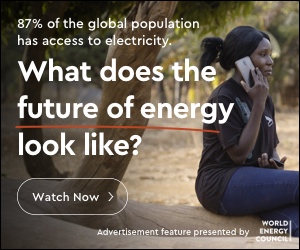 Stay Ahead of the Curve
Unlock the World's Leading Source of Automotive News and Analysis.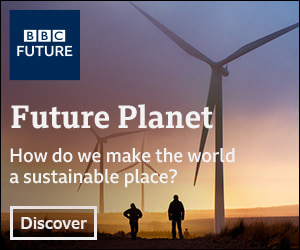 Autoscommunity.com provides innovative marketing and advertising solutions to support an advertiser's specific campaign objectives. Customized programs leverage the best of Autoscommunity.com. Contact our sales team today and see what our team can do for your custom advertising solutions.

Please include a contact number if you are willing to speak to our sales team. You can also get in touch in the following ways:
WhatsApp: 

+971 54 453 94 67
Think Your Friends Would Be Interested? Share This Story!