UD Trucks Registered Sales Increase of Around 30% In the MEENA Region
UD Trucks announced sales growth in the MEENA (Middle East, East and North Africa) region of approximately 30 per cent in 2021, continuing an upward trend for the brand, which had experienced 6 per cent growth in the previous year. The Japanese commercial vehicle manufacturer recorded an increase in sales in most markets, including Saudi Arabia, the United Arab Emirates, Qatar, Pakistan and several countries in East Africa.
UD Trucks' flagship market, Bahrain, saw an increase of around 40 per cent, reinforcing the brand's number one status in the country. The trucks brand also saw an increase in sales by about 30 per cent in Qatar. Sales also grew in Saudi Arabia, UD Trucks' biggest market by volume, by 24 per cent. The United Arab Emirates, which hosted the regional launch of the brand's Euro 5 models, registered an increase of 22 per cent compared to 2020.
Outside the Middle East, UD Trucks earned positive traction in Pakistan, enjoying an impressive year. Similarly, the brand registered significant growth in East Africa in 2021, where many strategic deals for both heavy-duty and medium-duty trucks were signed off, despite the challenging business climate.
The growth came from a fantastic collaboration and coordinated effort by UD Trucks and its partners throughout the region and their joint focus on supporting UD customers. The brand's well-built and robust products, the introduction of the Euro 5 range and upgrades to the Euro 3 line-up, a strong retail network and partnerships, and the impact of its 'Better Life' strategy have all played significant roles in the company's success.
UD Trucks' widest-ever range, which covers almost all heavy-duty and medium-duty truck sectors, and the nature of the brand's product portfolio have also been crucial factors in this growth. The range has been developed to meet the market's needs by covering all key segments in the industry. UD Trucks' focus on launching new trucks that will enhance profitability for customers by lowering the total cost of ownership has also been crucial.
An essential factor in the Japanese brand's expansion has been the introduction of upgraded Euro 3 models and the brand's new Euro 5 range of its popular Quester and Croner trucks. The launch of the Euro 5 models results from UD Trucks' strategic vision and objective to ensure peace of mind for its customers by allowing them to better prepare for running more environmentally-friendly fleets as new regulations are introduced across the fast-developing region.
The new range reduces NOx emissions by about 43 per cent compared to Euro 4 models while providing an enhanced driving experience and safety. The upgrades to the Euro 3 trucks are centred around creating a more driver-centric experience. They receive similar upgrades to the Euro 5 range, including a new instrument cluster, the ESCOT automated manual transmission, bodybuilder module and the UD Trucks Telematics Services.
Another factor in the brand's growth is its exceptional regional retail network. Their commitment to providing and delivering the highest quality customer service and aftersales support is supported by comprehensive warranty offers and readily available spare parts, which prioritise the smooth operation of customers' businesses. UD Trucks' Telematics services allow its customers and retail partners to follow the trucks' performances over time, creating a closer relationship with the brand's customers.
2021 was also the year that saw UD Trucks implement its 'Better Life' strategy. The strategy has allowed the truck brand to demonstrate its commitment to providing sustainable logistics solutions and delivering a better life for both people and the planet. This strategy reflects UD Trucks' objective to become a Japanese sustainability leader in the industry.
Mourad Hedna, President of UD Trucks MEENA, commented: "The resilience our brand showed in 2020, built around a consistent and comprehensive strategy and supported by our strong regional partners, provided a solid platform for us to build on in 2021. Registering about a 30 per cent sales increase in one year is a remarkable feat. I am grateful to the UD Trucks MEENA team, our customers, partners, and stakeholders throughout the region for their hard work and dedication. Together, we look forward to another positive year as we continue on our path to becoming a sustainability leader."
UP IN NEWS
---
For all the latest automotive news, reports, and reviews, follow us on Twitter, like us on Facebook, subscribe to our YouTube page, and follow us on Instagram, which is updated daily.
---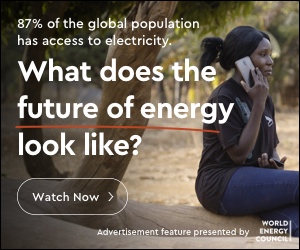 Stay Ahead of the Curve
Unlock the World's Leading Source of Automotive News and Analysis.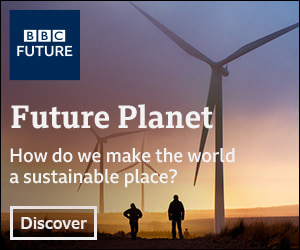 Autoscommunity.com provides innovative marketing and advertising solutions to support an advertiser's specific campaign objectives. Customized programs leverage the best of Autoscommunity.com. Contact our sales team today and see what our team can do for your custom advertising solutions.

Please include a contact number if you are willing to speak to our sales team. You can also get in touch in the following ways:
WhatsApp: 

+971 54 453 94 67
Think Your Friends Would Be Interested? Share This Story!