The Italian coachbuilder Automobili Amos has presented an off-road version of its Futurista based on the Lancia Delta. The Delta Safarista, based on an Integrale 16V, has an entirely new body with the two rear doors removed and the wing flares radically extended.
The Safari-style bumpers clearly distinguish it from the Futurista, while a minor spoiler on the roof provides downforce. It befits a Group B rally car and has mud flaps and underbody protection plates.
Like the Futurista, the Safarista is also primarily made of carbon fibre. The road car weighs only 1250 kg, which will likely be significantly lighter.
Amos says that the Safarista was designed with the philosophy of "functionality and durability over aesthetics", a theme that continues in the interior. To save weight, all the amenities of the original Delta Integrale have been stripped away, leaving just two seats, a roll cage, a hydraulic handbrake and a racing-style display on the exposed steering column.
Technical details have not yet been revealed, but Amos has confirmed that the Safarista will feature a "fully upgraded" engine from Autotecnica Motori, the Italian specialist that also builds the 330hp engines for the Futurista.
A motorsport-style sequential gearbox will be used, while the car will ride on an adjustable suspension "derived from motorsport". Steel brake discs provide braking power.
The Safarista is built by Podium Advanced Technologies, making the Futurista and the endurance racing cars of Scuderia Cameron Glickenhaus.
Amos wants his cars to create a "community of like-minded people who can share the feeling of adventure around the world and create memories that will last a lifetime".
By purchasing a Safarista, the buyer becomes part of the Safarista programme, which offers them the opportunity to "safely push their limits and those of their car, surrounded by incredible natural contexts, from the ice ring in Sweden to the dunes of Arabia".
Only ten examples will be produced for €570,000 (£485,000) before tax. Deliveries are scheduled to begin in 2023.
UP IN NEWS
---
For all the latest automotive news, reports, and reviews, follow us on Twitter, like us on Facebook, subscribe to our YouTube page, and follow us on Instagram, which is updated daily.
---
Stay Ahead of the Curve
Unlock the World's Leading Source of Automotive News and Analysis.
Autoscommunity.com provides innovative marketing and advertising solutions to support an advertiser's specific campaign objectives. Customized programs leverage the best of Autoscommunity.com. Contact our sales team today and see what our team can do for your custom advertising solutions.
Please include a contact number if you are willing to speak to our sales team. You can also get in touch in the following ways:
WhatsApp: 

+971 54 453 94 67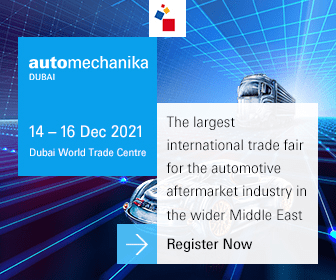 Think Your Friends Would Be Interested? Share This Story!