​No Rest for Lynk & Co Cyan Racing as WTCR Continues in France
There is no rest for the Lynk & Co Cyan Racing drivers who will hit the track at Pau-Arnos in France for the sixth FIA World Touring Car Cup (WTCR) weekend more petite than a week since they took the chequered flag at Most in Czechia.
This weekend the drivers will take on another new circuit to the WTCR, the 3-kilometre twisty Pau-Arnos in southern France.
Yann Ehrlacher heads for his home country after extending his lead last weekend with a podium finish.
"This is the first time I will race in France since I started my WTCR career. We are leading the championship after a good weekend at Most. The pace is there, but it will not be easy to overtake at Pau, so we need to qualify well. And we will, as always, focus on maximising the points. It's more important now than ever," said Yann Ehrlacher.
Santiago Urrutia, meanwhile, had a disastrous weekend in the Czech Republic and dropped from second to fourth in the standings.
"We're coming from a bad weekend, but we know what went wrong, and now we turn the page. Pau is another new circuit to me, but I'm looking forward to it. The overall goal is to extend the team championship lead, and I'm sure that we can score well this weekend," said Santiago Urrutia.
Related Topics
Quadruple world champion Yvan Muller is the only driver who has been at Pau-Arnos before, 27 years ago.
"I tested there many years ago, and it's been so long since then that I do not remember the track. But we approach this weekend like any other, and the goal is as always set on the very top," said Yvan Muller.
Thed Björk had a mixed weekend at Autodrom Most with a solid fifth-place finish in the first race but was involved in the first-corner chaos of the second race, having to pit for repairs.
"The weekend at Most was frustrating for me as we had the speed to score better than the result we got. But the pace promises well for France, and I'm looking forward to taking on a new circuit that is a different challenge to the others of the calendar," said Thed Björk.
The WTCR Race of France starts on Saturday this week with practice and qualifying, followed by two races on Sunday that can be watched LIVE via: eurosportplayer.com.
WTCR Race of France
Schedule
Times in CEST
Saturday –

October 16th
10:00 – FP1 –

45 min
13:00 – FP2 –

30 min
16:00 – Qualifying –

45 min
Sunday –

October 17th
10:15 –

Race 1 – 12 laps
12:15 –

Race 2 – 15 laps
Standings – Drivers
1 Yann Ehrlacher 135 points
2 Esteban Guerrieri 115 (-20)
3 Mikel Azcona 110 (-25)
4 Santiago Urrutia 106 (-29)
5 Jean-Karl Vernay 102 (-33)
6 Yvan Muller 101 (-34)
…
10 Thed Björk 86 (-49)
Standings – Teams
1 Cyan Racing Lynk & Co 236 points
2 Münnich Motorsport ALL-INKL.com 210 (-26)
3 Cyan Performance Lynk & Co 192 (-44)
4 Comtoyou Audi 184 (-52)
5 Engstler Hyundai 160 (-76)
2021 FIA World Touring Car Cup calendar
03-05 June – Nürburgring Nordschleife – Germany
26-27 June – Estoril – Portugal
10-11 July – Motorland Aragon – Spain
21-22 August – Hungaroring – Hungary
08-10 October – Most – Czech Republic
16-17 October – Pau – France
05-07 November – Adria – Italy
27-28 November – Sochi – Russia
UP IN NEWS
---
For all the latest automotive news, reports, and reviews, follow us on Twitter, like us on Facebook, subscribe to our YouTube page, and follow us on Instagram, which is updated daily.
---
Searching for the best platform to get your message out? Autoscommunity.com  provides innovative marketing and advertising solutions to support an advertiser's specific campaign objectives. Customized programs leverage the best of Autoscommunity.com. Contact our sales team today and see what our team can do for your custom advertising solutions.
Please include a contact number if you are willing to speak to our sales team. You can also get in touch in the following ways:
WhatsApp: +971 54 453 94 67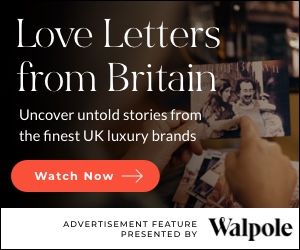 Safety reminder – Please buckle-up! Seat belts save lives every day.  Always wear seat belts and use appropriate restraints for all child passengers.