Where've You Wheely Been? Research Reveals All Major Car Brands Track Drivers Location History
With the technological advancements of today's vehicles, including built-in SatNavs and other location services, our cars have the capabilities to track the driver's exact location, as well as their location history. 
In a new report on connected cars by Confused.com, car insurance expert Alex Kindred shares his knowledge on what our vehicles know about us by analysing some of the world's favourite brands:
It was revealed that ALL of the significant car retailers tracked their driver's location to use the navigation system within the car. However, we found that all brands also store drivers' location history and other personal information such as their email address, phone number, and home address.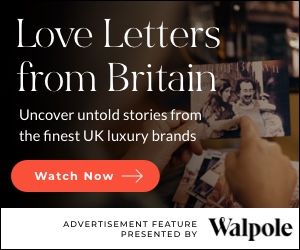 Although this may seem rather intrusive, some location services are essential. Helpful features found in some car models are crash location, crash footage and emergency and breakdown calls. These help drivers feel safer and provide beneficial information for insurers if a crash does occur.
---
Related Topics
---
Unfortunately, behind the luxury of today's connected cars, we drivers must forfeit our personal information to use these helpful, modern-day features to their full potential. 
Chris Clark, an automotive software security expert at Synopsis, explains that, 
"Unfortunately, the way that the vehicle systems are designed, you lose a lot of the capabilities that you typically would buy that new car for if you don't connect your phone.  

New car purchases don't tend to be about how much horsepower, how the vehicle handles, how comfortable the car is anymore. It's more about the features the vehicle brings, e.g. lane detection, safety, security, works with a smartphone.
So in terms of disabling or not utilising some features in the vehicle, I wouldn't necessarily recommend it. It's more about being cautious of where that information may go, and when you sell the car, you remove the data."
In a survey from Which? of more than 14,000 drivers, 79% of drivers admitted that they don't take measures to remove data and return the car to its factory settings before selling it. Meaning that the copious amounts of personal data our car collects on us could be accessed and breached by future owners of their vehicle.
Luckily, Chris Clark also shares his tips on how drivers can make sure their data is safe.
"The first thing would be removing all of your Bluetooth data. 
 The next thing that you can do, which is probably the most pervasive and most available to consumers of today, is to take the vehicle to the dealership and have them reflash the entire vehicle.
Because:
 1. It will update the vehicle to the latest software that's available to them. This helps to keep the car secure but also updates things like maps to get safer navigation settings.
2. Also, ensure that all the information about driver habits, location, paired devices is removed from the vehicle because it's been electronically updated.
And that's the best thing consumers who are concerned about their personally identifiable information can do."
According to the data protection regulation, all manufacturers will have a data protection information page to know more about how your data is used.
UP IN NEWS
---
For all the latest automotive news, reports, and reviews, follow us on Twitter, like us on Facebook, subscribe to our YouTube page, and follow us on Instagram, which is updated daily.
---
Searching for the best platform to get your message out? Autoscommunity.com  provides innovative marketing and advertising solutions to support an advertiser's specific campaign objectives. Customized programs leverage the best of Autoscommunity.com. Contact our sales team today and see what our team can do for your custom advertising solutions.
Please include a contact number if you are willing to speak to our sales team. You can also get in touch in the following ways:
WhatsApp: +971 54 453 94 67
Safety reminder – Please buckle-up! Seat belts save lives every day.  Always wear seat belts and use appropriate restraints for all child passengers.